Who are the Wholesalers?

Who are the distributors?

The 8 Benefits of Being a Wholesale Distributors:
You can manage your schedule more effectively when you buy wholesale.

You're encouraged to be more productive by wholesale.

A company's cash flow is increased by wholesale business.

Buying in bulk makes it unnecessary to maintain unsold inventory on hand.

No more schlepping with wholesale (unless you like to schlep).

Wholesale purchasers buy in bulk, increasing output and allowing you to purchase raw materials in greater numbers and at lower prices.

Wholesale increases your exposure.

By buying wholesale, you can access new markets.
Start a Wholesale Distribution Business In 7 Steps

Conclusion
A corporation or individual that buys large amounts of goods from manufacturers, farmers, other producers, and sellers is known as a wholesaler. They are kept by wholesalers in warehouses before being sold to retailers (shops and stores) and companies.
Let's better understand "Who are the wholesalers?" Wholesalers are the middlemen in the retail industry who sell primarily to retailers, other retailers, and business, industrial, or institutional customers. They purchase primarily for reselling or commercial purposes. The go-between role is the foundation of the wholesaler's business strategy. They function as a bridge between a product's maker and other companies looking to sell it.
As you already read in Myanmar Golden Heart's blogs "Who are the wholesalers?" Now let's move on to "Who are the distributors?"
Who are the distributors?
Wondering "Who are the distributors?" A distributor offers products directly to people while also filling orders for businesses. They are capable of carrying out customer care tasks like responding to client inquiries and managing product returns. A distributor, in contrast to other positions in the distribution process, focuses on identifying and selling products to a specific market niche. They can undertake market analysis using their area of expertise to make sure that the products are selling as expected.
For instance, a distributor can enter into a contract with a producer of healthy snacks to ensure that consumers can purchase snacks through the distributor's e-commerce website and retail locations that carry the distributor's products.
The 8 Advantages of Being a Wholesale Distributors: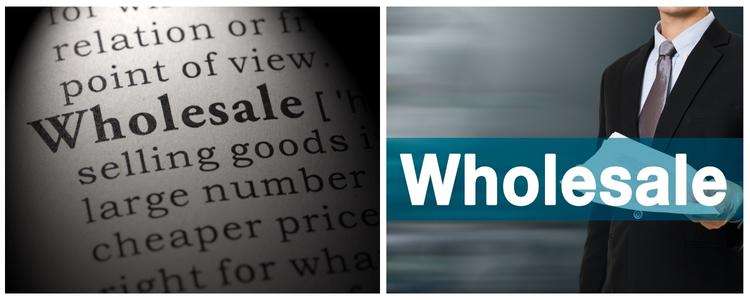 Wholesale does not necessarily need foreign factories or assembly lines producing tens of thousands of identical goods nonstop. It doesn't necessarily entail losing touch with your creative side or becoming a slave to your profession. Handmade artistic goods are ideally suited for the wholesale market. The number of products you provide, how many you manufacture in a given month, how your products are positioned, and who you wish to do business with can all be limited, much as in traditional retail sales. You know "Who are the Wholesalers?" And "Who are the Distributors?"But why would anyone want to trade wholesale if doing so requires producing in bulk and selling at a discount? Myanmar Golden Heart presents some eight good reasons…
1. You can manage your schedule more effectively when you buy wholesale.
When a bulk order is submitted, you are aware of the exact requirements and may schedule your production time accordingly. Which, when you think about it, makes those "BIG" orders seem a little less frightening. Large craft events might need months of planning without any assurance of success. On the other hand, when you hold a wholesale order in your hot little hands, well, then, you hold a wholesale order in your hot little hands. You know exactly what to manufacture and how much to produce. You may write it down and decide on a shipping deadline and a manufacturing schedule, which should be appealing to the control freak that lives inside many of us.
2. You're encouraged to be more productive by wholesale.
If you're not running efficiently, you can't deal in volume on wholesale margins for very long. You'll be compelled to evaluate your internal procedures objectively and make necessary adjustments when you make the switch to wholesale. The wholesale business will challenge you to adopt a fresh perspective on everything, from utilizing technology to expedite order processing to optimizing the creative process. That lens WILL help you establish a business that can sustain you and other people, too, if you choose to hire staff and create a growing empire, but it DOES NOT REQUIRE you to sacrifice your creativity on the altar of money.
Not to mention that these efficiencies offer a number of advantages for your retail business.
3. A company's cash flow is increased by the wholesale business.
Stores routinely order things for hundreds to tens of thousands of dollars at a time when they make orders. New innovative businesses frequently need that cash boost to advance. You can have some of those services you've been coveting but couldn't afford with the aid of handsome sums of money. Alternatively, you might outsource the business activities that you truly loathe or aren't confident handling. Digital Ipsum Pvt Ltd. is referring to things like professional site development, bookkeeping, product photography, and graphic design services. These services are extremely valuable for creative enterprises, but they frequently come with high price tags that are prohibitive for many startups. They may be within your means with the help of the revenue from your wholesale enterprise. As a result, you ultimately manage a stronger empire free from all the duties you actually didn't enjoy performing in the first place.
4. Buying in bulk makes it unnecessary to maintain unsold inventory on hand.
At farmer's markets and craft fairs, a substantial amount of inventory must be created, some of which may or may not be sold. With wholesale, you may only produce the goods that you have orders for, doing away with the need to have a large amount of inventory. Many producers think they need a lot of room to wholesale their products, but that's not always the case. Space is needed for booth displays, signs, and unsold inventory storage; switching to wholesale may allow you to free up some of this space. Then you may decide to use that same area for material storage, which would enable you to purchase your raw materials in larger quantities, lowering costs and increasing revenues. Along similar lines.
5. No more schlepping with wholesale (unless you like to schlep).
There is no longer a need to load the minivan at five in the morning to go to the store. There's no need to pack up anything that didn't sell. No more awkwardly waiting for clients in a booth or, worse, watching them walk by you at the market.
We know hip, hip, hooray for that. But if you choose to, you can still go to those markets. Many creators relish that regular communication with their followers and clients. Maintaining your markets and fairs while also working in wholesale is not prohibited. Wholesale is not a choice between two options. You are still the ship's captain, but instead of being imprisoned in that strange artificial lake-like structure in the heart of a neighborhood, you are now sailing the great ocean.
6. Wholesale purchasers buy in bulk, increasing output and allowing you to purchase raw materials in greater numbers and at lower prices.
The fact that most wholesale transactions are conducted at 50% of retail costs can be extremely daunting. Who in their right mind would want to sell anything at 50% discount when they could make 100% on the sale? However, that 50% number is misleading. Purchases of materials in bulk result in lower costs and higher profits. Therefore, the 50% discount isn't actually 50% off.
You should experience a 30-45% reduction in your product prices if you combine that with an improved creative process and streamlined sales efforts. Consequently, you're not actually selling at a 50% discount. By scaling your firm, you may sell more and yet make a good profit.
7. Wholesale increases your exposure.
Even if customers have never heard of your organization, they will inevitably come across your products in stores if you add a wholesale component to your business. They will swarm to your internet firm as soon as they come across you in retail. Your exposure to journalists and editors also rises as a result of that system, which raises your chances of obtaining complimentary editorial coverage. My bath and beauty company, Bella Lucce, has had dozens and dozens of press mentions in major newspapers, magazines, and on television without charging a dime or using a public relations agent. More than 1,000 outlets are carrying our items, which increases consumer awareness of us.
8. By buying wholesale, you can access new markets.
You can invest a fortune in Google advertisements and target every market conceivable, but you'll never be able to reach the markets that the wholesale market may offer. In fact, when you work in wholesale, you never even need to leave your studio to secure new business. Without ever entering another state, it is possible to have your headquarters in Florida and sell in New York.
Heading Sub Title
Start a Wholesale Distribution Business In 7 Steps
Given your knowledge of the various distribution business models, you can now develop your own eCommerce business plan and establish a business process flow to assist in managing your enterprise. Let's go over the seven steps to starting a wholesale distribution company mentioned by Myanmar Golden Heart:
1. Write a Business Plan
You must create a business strategy before you launch your venture. You may use this to define goals and eCommerce KPIs for your company. Your value proposition and unique selling proposition (USP) should be included in your business plan. The fact is that many business owners are rushing to launch distribution businesses now that they learn how profitable they can be.
However, some wholesale drop shipping suppliers and retailers are currently exploring ways to contact manufacturers directly, shortening the supply chain. This indicates that there will be a lot of competition. You can remain ahead of the competition by developing your company plan early. Hence don't forget to include your wholesale marketing strategy and financial forecasts.
2. Choose Your Products
It's crucial to select goods that are in high demand in your target market. To determine what your target market wants, you might need to carry out a brief poll among retailers. Additionally, you can conduct market research and study the most recent business trends. You should think about your storage choices when buying merchandise. For instance, precise storage temperatures and conditions will be necessary for wholesale dairy products.
Your budget is something else to take into account. Manufacturers anticipate that a wholesale distributor will purchase big quantities of their goods and demand a MOQ before moving forward. So if you don't have a budget set aside for this, you could find yourself in a tricky situation.
3. Select Your Sales Strategy
The success of your wholesale distributorship firm depends on your choice of the sales channel. There are several supply distribution models available for selection:
Serving as a middleman between a buyer and a seller is known as a brokerage.

Retailers and wholesalers conduct all of their business online.

Importing goods to sell abroad or exporting goods to sell domestically are both examples of trade.

Requesting upfront payment for your products is part of payment and delivery.

Setting up recurring billing options for subscription billing would improve payments.
4. Manage Your Inventory
You can manage your wholesale inventory with ease if you use the proper inventory management strategies. Monitoring warehouse inventory is made easier by using an inventory monitoring system.
For processing orders, you can alternatively utilize a programme like BlueCart, which manages wholesale distribution. However you may handle delivery route optimization, payment processing, and an all-in-one eCommerce solution for your company with the best wholesale distributors of goods.
5. Get a Warehouse Management Plan
You'll need to find a lot of storage space because you'll be purchasing a lot of goods. Also, you can collaborate with a warehouse distribution company and contract with them for all of your warehousing requirements or distributors of goods.
Another alternative is to build a warehouse organization plan and locate a distribution centre or warehouse that will meet your demands. It's crucial to plan your warehouse so that it accommodates the storing way of your products.
6. Find Your Manufacturing Partners
You can find a range of manufacturing partners using online services. A wholesale directory might be useful. Another way to identify manufacturers is to look for businesses that make the products you want to sell.
Many businesses have representatives or other contacts who negotiate contracts with potential suppliers. Hence after reaching out to these potential business partners, decide on prices, talk about transporting the goods to your warehouse, and—if necessary—implement wholesale distribution agreements.
You can further reduce competition by deciding to work only with one manufacturer. Hence this will let any prospective retailers know that they must use your distribution business to place their orders.
7. Build Your Network of Retailers
A crucial first step in launching a wholesale distributorship firm (distributors of goods)  is to develop your network of retailers. You can order fresh stock and swiftly sell off your existing inventory if you have a large network of shops. You can attend neighbourhood events to build credibility with nearby merchants. Additionally, expanding your retailer community is possible with the use of networking and marketing tactics online.
However, keeping your expanding retailer base updated and aware of new goods is one method to keep their interest. Your supplier-retailer connection will improve with a great customer service system in place.
Heading Sub Title
Conclusion
There you have it, then. If you've never thought about the advantages of wholesale or weren't sure how wholesale could help your business, hopefully this has given you some new ideas. Currently accepting registrations, there are only 10 9 places available. Myanmar Golden Heart already explained "who are the distributors?", "Who are the wholesalers?" and the advantages of being a wholesale distributor So to get more details related to this topic feel free to reach out to them.