Heading Sub Title
Table of Content
What is a wholesale distribution? And how does it work?
Ways to find a wholesale distributors
Understand Your Industry's Distribution Channels

Try the Manufacturer First

Have a Successful First Meeting With a Wholesale Vendor

Get Specific in Online Searches

Look for Wholesale Lots on eBay

Check Major B2B Marketplaces

Join Trade Associations, Online Communities, and Other Professional Networks

Subscribe to Your Industry's Trade Publications

Attend a Trade Show

Don't Be Afraid to Make a Mistake
Heading Sub Title
What is a wholesale distribution? And how does it work?
In order to sell things to retailers, who in turn sell to consumers directly, wholesale distributors must purchase goods in very large quantities straight from manufacturers. The distributor, as is the case with many e-commerce enterprises, is the "middleman" between you and the retailers who carry your goods or the manufacturer of the item you want to sell, depending on which side you are on.
As Myanmar Golden Heart said in the outset, the wholesale distributor's primary function is to play a crucial role in maintaining harmony between producers and consumers. Distribution companies may buy goods from producers and resell them to retailers, consumers, or both.
It's important to note that the network of organizations supplying the same client or customer, whether directly or indirectly, is the supply chain in this situation. This mechanism transfers goods or services from a supplier to a client. However, you need to carefully analyze what your product is about and what you aim to sell to your customers before diving headfirst into this market. Wondering who are distributors, Once you have a clear understanding of what your product is, you can begin looking for the ideal wholesaler to supply your company, Myanmar Golden Heart is there to help you out.
The hierarchy, or order, that will help to explain and depict the complete supply chain is described below. It's important to note that although distributors and wholesalers are separated here, they frequently play the same role:
First, there are:
Manufacturers

Distributors

Wholesalers

Retailers 

Consumers 
MANUFACTURERS
Manufacturing on a wide scale is referred to as manufacturing. Raw resources are transformed into finished goods via it. The final products are frequently sold to customers, other producers, or distributors. However, any type of business should focus on keeping manufacturing costs low, maintaining solid internal control, and making investments in superior sales management in order to minimize the risks.
DISTRIBUTORS
The question is disturbing you "who are distributors", Distributors of goods that will resell products from manufacturers are found via distributors. Who are the wholesalers? A wholesaler works more directly with retailers to better meet their needs by purchasing goods in larger quantities at a discount. While in Myanmar Golden Heart distributors perform some functions that a wholesaler and distributors perform, they also handle a wider range of tasks. Since the terms are occasionally used interchangeably, there is often some ambiguity regarding the differences between wholesale and distribution activities.
WHOLESALERS
Who are the wholesalers? A wholesaler would sell products. For instance, you are engaging in wholesale e-commerce if you are purchasing goods in bulk from a middleman (also known as the wholesaler or wholesale distributor throughout this supply process), who obtains the goods from the producer. Purchase orders can often increase a wholesaler's purchasing power, Myanmar Golden Heart and many other distributors will offer discounts for a specific quantity of products ordered or the overall amount spent on merchandise.
RETAILERS
A retailer would buy a product from producers or importers in tiny or large quantities, and then sell those modest quantities to the clients. Retailing is thus a crucial component of the overall distribution strategy. Larger retailers with more space, like Sainsbury's, Tesco, or Walmart, are made to showcase products from producers or wholesalers. For instance, you would want the appropriate paperwork proving that you are an authorized dealer if you wanted to sell an Apple device to a customer in your store.
Retailers frequently attempt to offer these well-liked product categories:
furniture and other household goods

clothing

books

automotive accessories

jewelry
You can skip to the Drop-shipping part near the end if you're planning to launch your own e-commerce company, or you can take into account that the following is a highly condensed list of product categories. In actuality, researching your intended market and the competition is essential.
CONSUMERS
The consumer is a person. For personal usage, a consumer might purchase goods or services. Likewise, a person who makes a decision regarding whether to buy something. Advertising and marketing have an impact on consumers. Because of this, the manufacturer provides the product, which the store then sells to consumers.
Heading Sub Title
Ways to find a wholesale distributors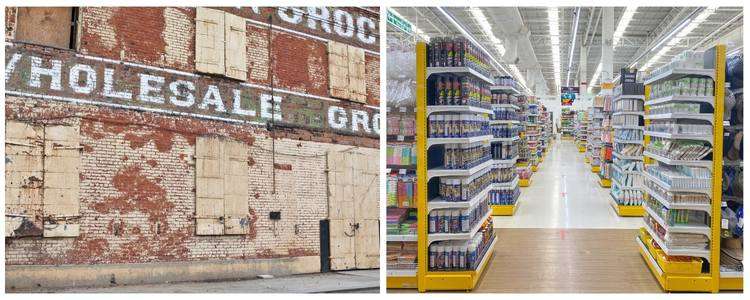 Find a dependable distributor who can provide you with high-quality products at reasonable pricing if you want to sell products to end users. You can reach out to Myanmar Golden Heart for related services. It may seem difficult to choose a distributor, therefore let's explore the possibilities with us:
1. Understand Your Industry's Distribution Channels
A product might travel in a variety of ways from the maker to the store. Not every wholesaler and distributor of goods caters to the same clientele. You can identify the ideal wholesale supplier for your retail or online business by being aware of the distribution channels and supply chain in your sector. We have already learn who are the wholesalers, now there are various kinds of wholesalers, such as:
Manufacturer: You can purchase certain goods straight from the producer. In general, boutique stores purchase from small (sometimes one person) manufacturers.

Importer/Exclusive Distributor: A business could be granted exclusive authority to import and sell a product in a specific nation. Others may sell to smaller regional wholesalers and distributors of goods who then sell to stores, while some may sell to retailers directly.

Wholesaler/Regional Distributor: Boxcar-sized lots are typically delivered to regional wholesalers, who then sell them to local wholesalers, who in turn sell to small enterprises.

Jobbers: These people transport goods to neighborhood grocery stores and traditional brick-and-mortar retailers every day.
Some shops may move enough product to avoid jobbers, or importers may sell directly to retailers in a niche market. As per Myanmar Golden Heart distribution methods differ depending on the product, area, or nation for each industry.
When you first start out, you'll be paying more when purchasing from smaller suppliers. You'll be able to negotiate better prices as your volume rises or climb the supply chain to a larger wholesaler.
2. Try the Manufacturer First
You lose money when you pay wholesalers. If you want to eliminate middlemen from the equation, you can start there. If you are selling branded items, get in touch with the manufacturer right away. They might sell to you if your order meets their minimum requirement. Askyou may get in touch if you're too small for them or they only distribute through well-established distribution channels. Less people you have to deal with will reduce your costs and improve your ability to compete in the market.
TIP: When speaking with the manufacturer, ask for a sample of the products you intend to sell. You can check it out and assess its quality to determine if it's right for you.
3. Have a Successful First Meeting With a Wholesale Vendor
Utilize the manufacturer's list, phone book listings, or a wholesale directory to begin contacting wholesale wholesalers. You want to know:
Their minimum requirements

Their discounted unit costs

The area they serve
You can call to follow up after making this initial contact if you need additional information or decide to move forward. If you want to locate the perfect fit for your business, be truthful about what you're looking for and avoid trying to appear greater than you are.
Do not be shy to let anybody you speak with know that you are researching and analyzing competitors' businesses. This might assist you in negotiating lower prices, even if you're just getting started.
4. Get Specific in Online Searches
When searching online, don't only look for generic wholesalers and distributors of goods. Use keywords that are associated with your business or sector. Think about product names, model numbers, and brand names. If any of the potential distributors, who are the distributors of goods you find are unreachable by email or phone, you can use a WHOIS search to get the website owner's contact information.
Hence it will be simpler to compare businesses, get a sense of average industry pricing, and receive comparable quotes the more potential wholesalers you can find with the help of Myanmar Golden Heart.
A changing industry: Simplifying the supply chain
The loss of merchants resulting from cutting out intermediaries and selling goods and services directly is a significant difficulty and obstacle in this market today. There is less need for the retailers when the distributor can "go to market" directly or when the retailers can bypass the intermediary and work directly with the manufacturer because modern technology has greatly improved many business processes.
Pricing dilemma 
Everywhere prices are rising right now. The cost of transportation has gone up for wholesalers everywhere. Since transportation costs make up a substantial portion of distribution costs, it makes sense to reduce this. Without sufficient volume, it might not be possible to control the price, but we can lessen the potential harm to the business by looking at less expensive delivery methods or even by giving clients options for more affordable ways to receive their goods. If you manage a store, drop shipping might be something to consider.
Working to apply new technologies 
The most recent tools that are presently accessible in the industry can help everyone in the sales chain. This has certain benefits, but it can also have disadvantages because some of these technologies are challenging to implement.
Staying on top of inventory levels 
Your inventory levels are the lifeblood of your business. We are aware that managing the inventory and backup stock is not always easy because we work in the wholesale sector. Keeping up with the wholesale analytics can be challenging. The figures must concur because of this. If not, it will be challenging for us to keep control of our resources, which could make it challenging for us to fulfill customer orders.
5. Look for Wholesale Lots on eBay
Because eBay primarily serves retail clients, the wholesale options you'll find there are often only suitable for extremely low volume organizations. However, if you're just getting started, eBay may be the straightforward entry point you need to dip your toes into e-commerce. It's also conceivable that eBay vendors who sell directly to customers might often do business with other corporations. You may easily contact them on eBay to find out whether that is the case. And for more relevant information, feel free to reach out to Myanmar Golden Heart.
6. Check Major B2B Marketplaces
There are a large number of online B2B marketplaces where you may get a great deal on a lot of products. One of the biggest B2B marketplaces for wholesalers and distributors, importers, and manufacturers is Alibaba.com. Some of these B2B marketplaces include:
Global Sources (USA)

Buyer Zone (USA)

EC21 (Korea)

EC Plaza (Korea)

Busy Trade (Hong Kong)
Find a market that serves your country or area. In addition, there are industry-specific B2B marketplaces that can cater to a local or global community of shops.
7. Join Trade Associations, Online Communities, and Other Professional Networks
However the most knowledgeable small company owner in your industry or area of expertise is frequently the best source of information regarding wholesalers. On the other side, other stores presumably won't be willing to share supplier information with competitors. Hence spend time networking to establish the relationships and trust necessary to assist you identify the finest wholesalers for your small business.
8. Subscribe to Your Industry's Trade Publications
Trade publications are a veritable gold mine of information about businesses and contacts in your industry. Numerous wholesalers or small manufacturers' names may appear in one issue of a trade publication. Hence a manufacturer or distributor of a product will be attempting to reach you in almost every advertisement in the magazine. Along with magazines, think about joining blogs and internet newsletters. According to Myanmar Golden Heart when it comes to keeping up with daily or weekly business news and changes, these are typically the most effective methods.
9. Attend a Trade Show
Trade shows are among the most efficient ways to grow and extend your business. So at these events, retailers can network with distributors and manufacturers. In a single day at a trade show, you can speak with and meet hundreds of manufacturers or wholesalers. These face-to-face meetings frequently avoid miscommunications or other issues that can occur when contacting someone online. The Trade Show News Network is the largest online directory of trade shows. So you can search for a trade show by the event's name, sector, date, locale, or country.
10. Don't Be Afraid to Make a Mistake
It's probable that you won't keep in touch with your initial wholesaler on a long-term basis. It takes a lot of trial and error to develop your ideal supply chain. Your number one priority is shipping a product. Then, as your company grows and becomes more established, you might experiment with alternative wholesale suppliers to boost your profits. Contact Myanmar Golden Heart will guide you through the whole process.
NOTE: A product you can sell and profit from is all you truly need from your initial source, keep in mind. Although it might not be the best wholesale price right now, you can change as your business and network of contacts expand.