Heading Sub Title
Table of content
What is the FMCG market?

History of the FMCG market.

Startups based on FMCG.

Recent trends.

Key industry opportunities.

Future of startups in the FMCG market.
Heading Sub Title
What is the FMCG market?
Firstly,Fast-moving consumer goods or commodities are FMCG, also called consumer packaged goods.
Secondly, it refers to the products that are in demand, sales take place quickly, and affordable.
Classification:-
Further, we can see the classification of the FMCG industry:-
 Food & Beverage Products- Health beverages, cereals, bakery products, snacks, chocolates, ice cream, tea, processed fruits and vegetables, dairy products, etc. 

Personal Care Products- Oral care, hair care, skin care, cosmetics/deodorants, perfumes, personal hygiene products, etc. 

Household Consumables- Fabric wash, household cleaners, detergents, etc.  

Tobacco products
Global overview:-
Firstly, According to a report, the FMCG business is in a position to grow by $309.5 billion by 2026.
Heading Sub Title
History of the FMCG market
Firstly, Prakash Tandon laid the foundation of this company's culture in 1961. Ashok Ganguly and SM Das also contributed to it.
Secondly, a new era of branded fast-moving consumer goods marketing began (FMCG). Also as they say, the rest is history.
Heading Sub Title
Startups based on the FMCG
Further,these up-and-coming businesses have the potential to change the FMCG market.
Listed below are some of the promising startups:-
salesBeat-

UK- based startup created the Sales intelligence software to beat the forecast demand for FMCG goods.

Shoplinks-

A Singapore-based firm called Shoplinks offers an AI-based platform for shared business planning between FMCG brands and retailers. 

Attico.io-

An open-source CMS from the Belarusian company Attico.io allows FMCG companies to efficiently manage numerous websites. 

Amplepac-

Amplepac is a young Indian company that develops and produces FMCG packaging containers made of sustainable metal by taking advantage of its blockchain-based system

NOICE-

An American startup produced the zero-waste toothpaste, NOICE using natural components including charcoal, essential oils, and other active substances.
Heading Sub Title
Recent Trends
1. Foreign Direct Investment- 
To achieve their current level, foreign investments in this industry have gradually increased. About 3% of the country's overall FDI goes to the FMCG sector. Between April 2000 and May 2015, FDI inflows. Between April 2000 and May 2015, cumulative FDI inflows into India's food processing industry totaled USD 6,660 million, or 2.49% of all FDI inflows. Meanwhile, FDI inflows into the soaps, cosmetics, and toiletries industry totaled USD 1,150 million, or 0.42%.
2. Economic progress- 
Since a pick-up in economic growth results in stronger spending, which in turn allows consumer goods businesses to perform better. The economic performance depends on the FMCG sector growth. The economy is growing. India's gross domestic product (GDP) increased by 6.9% in FY 2014 compared to 5.1% in FY 2013.
3. Trust and transparency- 
Customers are more likely to strongly identify with brands that can exhibit the same behavior in their interactions with society.
4. Rising ad spend- 
Due to growing competition and an effort to reach a wider target population. FMCG companies in India raised their spending on advertising and sales promotion by roughly 10% in 2014–2015. Hindustan Unilever (HUL), the largest FMCG company, spent the most in 2014–2015, at USD 646 million, up from USD 602 million in 2013–2014. Some companies are spending more in an effort to maintain market share and boost volumes.
5. Increasing use of online platforms- 
The demand for online FMCG products has been growing. Consumer behavior in India is clearly changing as more and more individuals use online stores to order products like shampoo, cosmetics, deodorants, and toiletries.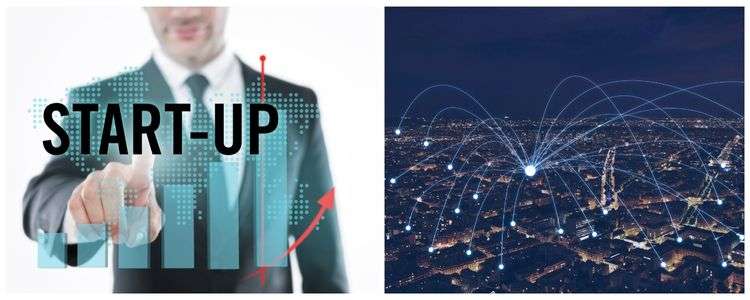 Heading Sub Title
Key Industry Opportunities
Growing rural market consumption except to fuel demand for FMCG goods. A sizable untapped rural market in India has ongoing potential for expansion in the FMCG industry. Opportunities are being created in rural India as a result of increased income levels and marketing steps to reach consumers at the base of the pyramid.

Possibilities in the field of health and wellness Consumers are being pushed to change their dietary preferences. Due to growing worries about lifestyle-related health conditions like obesity, diabetes, hypertension, and chronic heart disease. Consumers who want processed foods that are healthy, fat-free, and sugar-free have recently been shown to alter them.

Emerging personal care market: The personal care market has been expanding quickly. As a result of rising consumer interest and purchasing power. The popularity of beauty pageants, rising disposable incomes, and the expansion of the Indian fashion industry have all contributed to the increase in demand for cosmetics and personal grooming items. Industry reports say that India's cosmetics market is expanding at a 21% yearly rate.

Premiumization is still a major trend in the FMCG sector. The trend has been influenced by the expansion of the middle class and its associated aspirations.

Using technology to change the game— Technology will be able to deliver considerable benefits and help businesses. Also, meets the problematic business environment thanks to increased functionality and lower costs. Efficiency in the front (such as consumer marketing), as well as the back (such as the supply chain and sales) operations, will demonstrate this.
Read more: Complete guide to FMCG Products.
Heading Sub Title
Future of startups in the FMCG market
More and more consumers today want convenience, healthier options, and organic and local produce. In fact, this push for convenience has led to the rise of eCommerce. Brands are investing much in digital analytics and many believe that the retail industry is currently the most fertile ground for digital change among all other consumer industries.
Online and mobile purchasing available so much during Covid-19-lockdowns, limits on movement, and social interaction. These patterns are likely to remain unknown even though Covid chances have dropped from high levels and immunizations have been administered.
It is crucial to note that, in developed economies, the demand for goods or specialty chocolates has increased much, and this trend is shown to continue in the years to come. Consumers today want to know where the ingredients in chocolate confections come from.
In 2022, 4.0% is the rate of the world economy. It is expected to increase by 3.5% in 2023, according to the United Nations World Economic Situation and Prospects, 2022, after soaring by 5.5% in 2021.

Myanmar Golden Heart is currently a leading import and distribution. This will create a boon for the upcoming FMCG startups.

Myanmar Golden Heart is also providing high-quality products at affordable prices. Currently coming at the top in the FMCG market sector.