Heading Sub Title
Table of content
Fast-Moving Consumer Goods (FMCG)

How does FMCG Work?

List of Fast Moving Consumer Goods (FMCG)

List of fast moving consumer goods companies in India
Heading Sub Title
Fast-Moving Consumer Goods (FMCG)
Fast-moving consumer goods (FMCG), often known as non-durable consumer goods, are in high demand because of their frequent low cost and high utility. They give examples of products like toothpaste, ready-made meals, soap, cookies, notepads, and chocolate. Large retailers like Walmart typically place these items high on the shelves. However, few FMCG traits that help them fly off the shelves are low price, high demand, and short shelf life.
Heading Sub Title
How does FMCG Work?
The FMCG market has a strong following. Hence the fast moving consumer goods company provides affordable answers to everyday problems. Including everything from daily essentials that one can buy from a store to food that is ready to make. For instance, dorm room students like packaged meals because it doesn't involve complicated cooking, like fast noodles. Hence the benefits of packaged food extend to people who are alone and unable to make meals at home. However in a similar way, the industry has helped customers by providing medications, masks, cosmetics, personal care, and hygiene products. A strong distribution network is crucial in the fast moving consumer goods company because it ensures quick product delivery to stores. A costly supply chain, however, will also drive up the cost. Therefore, international brands search for strategies to buy materials locally. For instance, Nestle saved money by using a Yunnan-based local supply base to offer cheap coffee in China. Therefore, Chinese sources made up 99% of its sources.
Additionally, the distribution model is split into two parts: an indirect component and a direct part. However in the direct state, no third party is there in the transaction between the manufacturers and the customers. Manufacturers offer their goods through a distribution channel in the indirect state. 
Read more: Top 10 Distribution strategies.
Heading Sub Title
List of Fast Moving Consumer Goods (FMCG)
The high-demand consumer goods are frequently purchased and sold based on need. As a result, Myanmar Golden Heart found out that the typical classification of fast-moving consumer goods companies is by product type. The types are listed below, to name a few.
#1 – Processed Foods
They arrive packaged. Others are ready-to-eat foods, some provide nutritional value, and some are for use as ingredients in recipes. For instance, canned beans, flavored yogurt, cheese, or canned veggies. However, foods of almost every kind are processed, so as to extend their shelf life, some of them have artificial flavors and preservatives. Almost all types of food are processed in some way. Even a can of fresh chopped tomatoes, for instance, goes through cleaning, dicing, and packing. Additionally, dairy products occasionally have vitamins added to them to improve their nutritional value.
#2 – Beverages
Fruit juice, water, cold drinks, shakes, and soft drinks fall under this group. Take the case when you pick up a can of orange juice on your way to work.
#3 – Dry Foods
Sugar, powdered milk, tea, rice, wheat, and other examples of dry foods include them. However, if they weren't available as food packages, people would have had to visit a factory or a farmer's home to buy a bag of rice.
#4 – Fresh Foods
Fresh foods like fruits and vegetables are an example, however they are less durable because they are perishable by nature.
#5 – Bakes Foods
This category in FMCG markets includes many kinds of cookies, biscuits, boxed cakes, doughnuts, muffins, etc. In order to attract clients, fast-moving consumer goods corporations constantly create new variations of baked goods. The products do have a shelf life, however, and if they are not in use by them, they become unfit for consumption.
#6 – Cosmetics and Toiletries
This category covers various skin moisturizers, cosmetics for the face, hair colors, grooming items, deodorants, etc. Also toiletries include things like soap, toothpaste, razors, and shaving creams.
#7 – Ready-to-Eat
They are food that is ready to eat, so they must be consumed right away. Snacks, noodles, soups, and other foods are examples.
#8 – Frozen Foods
Ice cream, sausages, and other foods fall under this heading.
#9 – Consumer Electronics
The usage of electronic technology is common in daily life. However this category includes items like computers, headphones, and memory cards as examples.
#10 – Health and Hygiene Products
This comprises various medications, tampons, surgical masks, medical gowns, etc.
#11 – Office Supplies and Stationery
They are the tools that are typically helpful for carrying out office tasks. However a stapler, an eraser, a highlighter, a fountain pen, sticky notes, a folder, and other goods are on the list.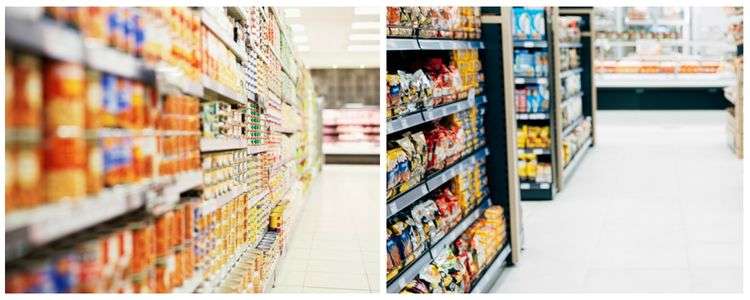 Heading Sub Title
List of fast moving consumer goods companies in India
FMCG, or fast-moving consumer goods, is the fourth-largest sector of the Indian economy. The Indian FMCG market, which was estimated to be worth approximately USD 110 billion in 2020, is anticipated to triple in the following years.
Myanmar Golden Heart tells you about a few of India's largest Fast Moving Consumer Goods Companies:
1. ITC Limited
Imperial Tobacco Company of India, the predecessor to ITC Ltd, was established in 1910, with the company's initial location in Kolkata, West Bengal. Later, it adopted the name ITC Ltd. However it generates an estimated 74,979 crore INR in income from its 3500 employees. However the ITC is renowned for its efficient supply chain management and high-quality goods. The chairman and director of ITC Ltd. is Sanjiv Puri.
2. Godrej Consumer Products Limited
It is a manufacturing business with headquarters in Mumbai, Maharashtra, and was established in 2001. Hence it only receives profit margins of 10%–20% from its Indian subsidiaries. Godrej Group manages Godrej customers, and Sudhir Sitapati serves as the company's CEO. Godrej Consumer's revenue increased this year by almost 4.5%, or nearly 414 crore INR.
3. Patanjali Ayurved Limited
It was established in 2016 in Uttarakhand's Haridwar. However the bulk of its goods are 100% natural and created with various kinds of herbs and natural components, it is a well-known and expanding firm in India. "Patanjali is all set to surpass Hindustan Unilever Limited and become the No. 1 FMCG firm of India," according to Baba Ramdev, better known as the Yoga Guru. Patanjali's revenue is worth over 30,000 crore Indian rupees.
4. Parle Biscuits Pvt. Ltd
Because of its focus on biscuits, this manufacturing enterprise is well-known to practically everyone in India. The company's main office is in Mumbai, Maharashtra. The Chauhan family founded it in 1929. It generates a profit of about 400 crore INR yearly. However it is a private fast moving consumer goods company that became well-known for their Parle-G glucose biscuit.
5. Nestle India
It is a manufacturing organization, and Gurgaon, Haryana, is home to its main office. The company, which specializes in coffee and beverages, was formed in 1959. It generates a profit of about 617 crore INR and is a publicly traded firm. Every year, the company's profit grows by 5% to 10%. Nescafe, Kit-Kat, and Maggie are among the 2000 or so items produced by Nestle India that are the most well-known in that country.
6. Britannia Industries Limited
It is a manufacturing company, and Bangalore, Karnataka, is where its headquarters are located. The parent firm, Wadia group, is in charge of it. However it was established in 1892 and generates about 12,000 crore Indian rupees in revenue. Varun Berry is the CEO of Britannia Industries at the moment.
7. Marico Limited
In 1970, Harsh Mariwala created it. It is a publicly traded firm with consumer goods expertise. Marico Ltd. is a publicly traded corporation with a workforce of about 1600 people and annual revenue of 7439 crore INR. The company's headquarters are in Mumbai, and Saugata Gupta is the CEO at the moment. The business is well known for its Parachute hair oil.
8. Dabur India Limited
The public firm Dabur India Limited is well-known for its products in a number of industries, including skincare, health care, home care, oral care, and many others. S.K. Burman established the business in 1884, and its many industrial divisions employed about 5000 people in total. Its administrative center is located in Ghaziabad, Uttar Pradesh. Mohit Malhotra is the company's current CEO, and its annual sales is close to 9,000 crore Indian rupees.
9. Hatsun Agro Product Limited
The business is situated in Chennai and was started by R.G. Chandramogan. The business was founded in 1970, and ever since, it has dominated the manufacture and export of dairy products. The corporation has an annual revenue of over 55 billion INR. Hatsun Foods Private Limited was eventually created when the business began with Arun ice creams.
10. Nakoda Group of Industries
The Nakoda Group was established as a private company with the name engaged in the production and trading of goods from many categories. It includes edible seeds, dried fruits, jams, fruit pulps, candies, Amla products, and more. Additionally, the Nakoda Group produces tutti-frutti, sometimes referred to as papaya preserve. The company has a 30.85 crore INR revenue.
11. GRM Overseas Ltd
The company's main businesses are the production and export of paddy and rice. The company's processing facility is situated in Panipat, Haryana. The business was founded in 1974 under the name Garg Rice & General Mills. The business has sales in the fiscal year 2020–2021 of about 784 crores. Hence products made by GRM Overseas Ltd are marketed under the names Kamdhenu and Chef.
12. Vadilal Industries
In India, Vadilal is a well-known ice cream manufacturer. The business produces flavored ice cream and milk. The company's founder, Vadilal Gandhi, began selling ice cream in India at a period when it wasn't particularly popular. The business was established in 1907. Additionally, Vadilal Industry produces frozen desserts, juice, and processed frozen foods such frozen fruits and vegetables for export.
13. LT Foods
Around 1950, Shri Raghunath Arora founded L T Foods with the goal of giving villagers in his Amritsar village access to high-quality rice. Later in 1978, L T Foods debuted the Daawat brand, which is now well-known across the nation. However one of the most popular brands of basmati rice in the nation is daawat. LT Foods, which sells rice under the Royal brand, provides service to more than 60 nations.
14. Lotus Chocolate Company Ltd
The business was established in 1989 and is now among India's top producers of chocolate. The company's goods are sold all around the country and even abroad. Hyderabad, Telangana, is home to the Lotus Chocolate Company since it is the closest city to southern India's chocolate growing regions.
15. Emami Limited
Radhe Shyam Agarwal launched Emami Limited in 1974. Also the headquarters of the fast moving consumer goods companies are in Kolkata, West Bengal. The manufacturer specializes in personal care, health care, and beauty products. Emami has a wide distribution network, with agents in practically every state as well as more than 60 other nations. In 2020, the company generated USD 2.8 billion in revenue, or 20,000 crore Indian Rupees.
16. Himalaya Food International Limited
It was founded in 1979 and is a well-known FMCG company. A public firm, that is. The business sells a wide variety of goods, including dairy products, mushrooms, and many others. Himalaya Food Company owns two cutting-edge plants, one in North and one in South India. The company has its headquarters in Himachal Pradesh.
17. Flex Foods
One of the biggest natural food producers in the world is Flex Foods. In 1990, Flex Food became a legal entity. However, in Dehradun, Uttarakhand, it operates as a publicly traded firm. Hence contract farming, Flex Foods Limited obtains its raw materials from a network of about 500 farmers. However FFL cultivates and exports the highest quality mushrooms, herbs, fruits, and vegetables with the assistance of the farmers. The company generates 105 crores of Indian rupees in income.
18. Anjani Foods Limited
It was established as a public company on June 25, 1983. Bhimavaram, Andhra Pradesh, serves as the company's corporate headquarters. However Anjani Foods Limited is a significant supplier of bread goods; However it is famous for providing products of excellent quality at reasonable costs. So the five districts in Andhra Pradesh offer the goods. Anjani Foods' managing director is K Aditya Vissam.
19. Amrit Corp. Limited
Incorporated in 1940, Amrit Corp Ltd was formerly known as Amrit Banaspati Company Limited. The business sells dairy milk and milk-related items. The company has a 36.58 crore total sales turnover. However, Amrit Corp. Limited, an Indian company, is in charge of 16 businesses.
20. Heritage Foods
It is one of the top dairy businesses in the private sector. N. Chandrababu Naidu is the company's founder. The company's headquarters are in Hyderabad. In southern India, heritage products are quite popular. Hence the company manufactures a variety of milk products, including milk, flavor-added milk, curd, and ice cream. However, for the manufacture and marketing of dairy products, the corporation now has networks in many southern Indian states, including Telangana, Andhra Pradesh, Maharashtra, and many others.
You can also ask your query and make a purchase from one of the best distributors of fmcg products throughout the globe, "Myanmar Golden Heart". Our team experts are always there to help you out with your queries and will guide you further.