Do you want to launch an E-commerce shop store of your own? Do you also have the urge to bring out your inner entrepreneur and launch a business online but you are unsure of how to go about it? Guess what, we've got you all covered! This blog gives you a one-stop solution on how to build an E-commerce shop store on your own! Let's get started!
What is an E-commerce Shop Store?
Imagine entering a magnificent store where the shelves extend as far as the eye can see and are stocked with an amazing variety of goods from all over the world. That, my friend, is an online store—a wonderful virtual shopping paradise! It is as if holding your very own personal mall in your palms.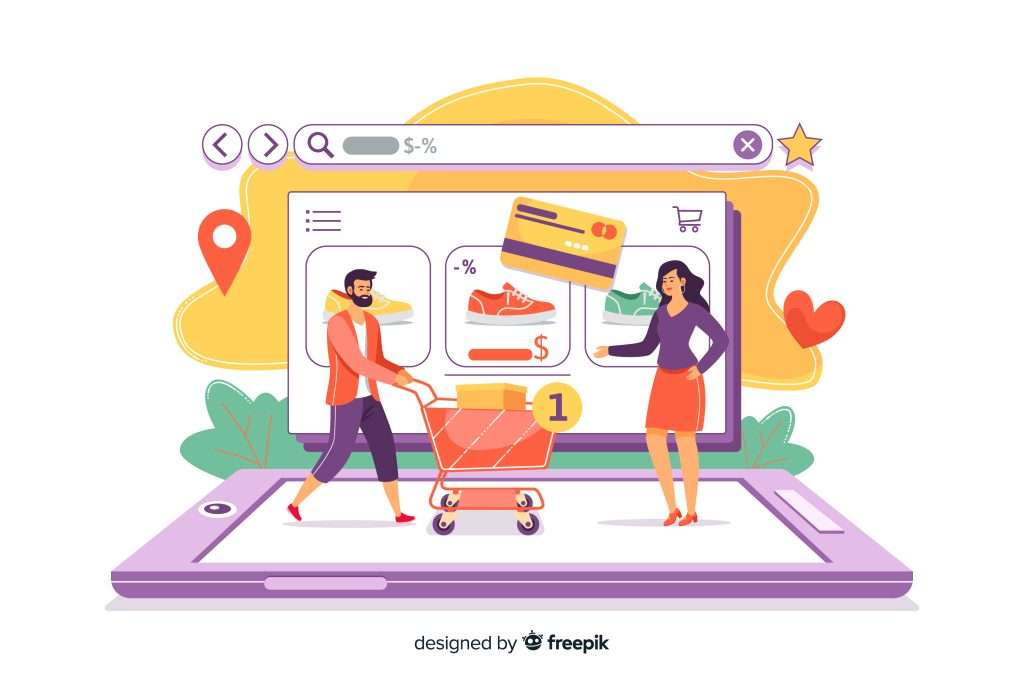 An online shopping paradise where companies may promote their goods or services is known as an e-commerce store. With a couple of clicks, you may browse through a huge assortment of goods without having to fight traffic or stand in queue. It's similar to having a shopping genie grant all of your wishes!
An e-commerce business contains everything, from cutting-edge technology to stylish clothing. It is open around-the-clock to satisfy your night and daytime shopping needs. You can shop with confidence knowing that your transactions are secure thanks to secure payment gateways.
Prepare to start your online shopping trip now. Enter the fascinating world of online shopping, where ease and limitless options collide. You may browse, choose, and buy products from the comfort of your couch, realising your shopping fantasies. Happy purchasing, savvy online shoppers!
A Quick Guide on How to Make an E-commerce Shop Store
Here we have curated a very important checklist which will help you through and through while you work on your dream business! Have a look: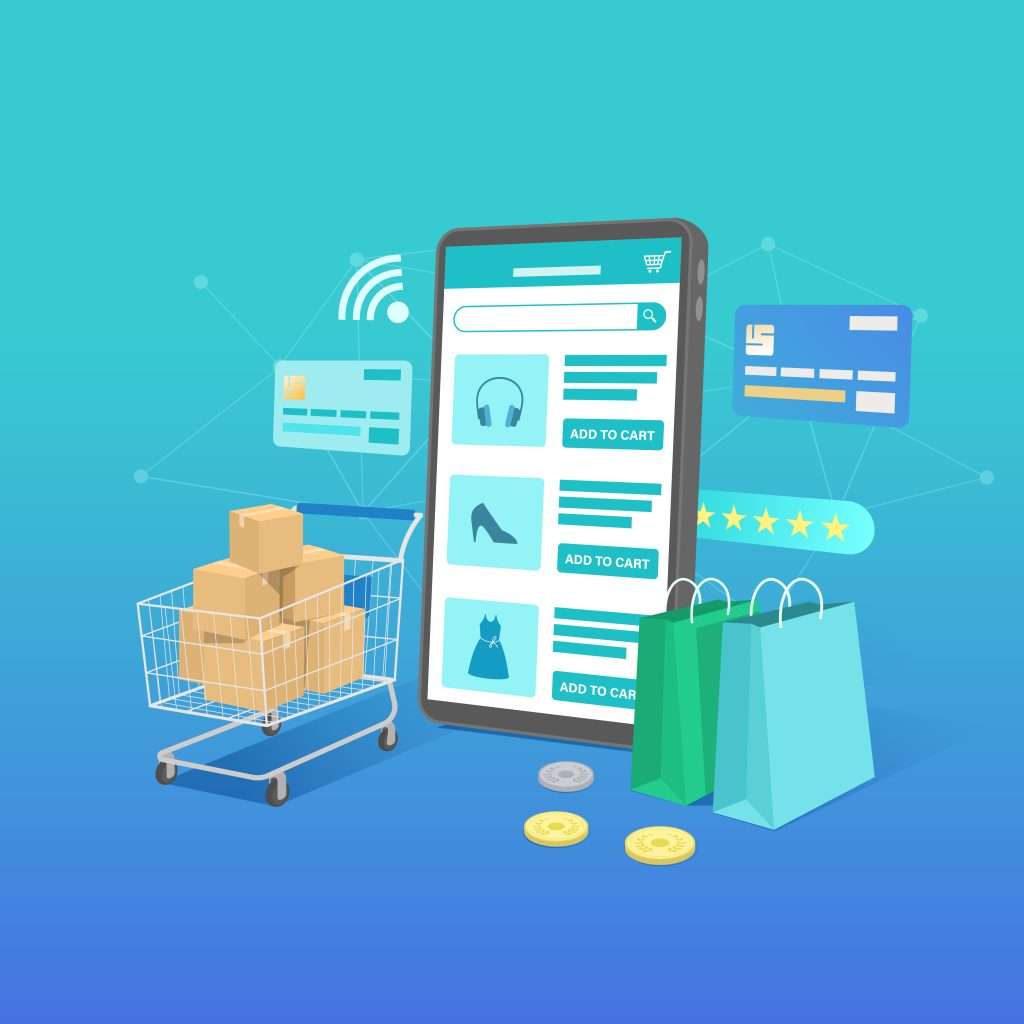 1. Define your Business Niche
Let's uncover your e-commerce mojo first, though! Find a specialty that
gets you fired up and follow your passion. Pick anything you adore,
whether it's trendy socks, natural skincare products, or nerdy
electronics. Keep in mind that your consumers will pick up on your
passion.</span >
2. Ride the Technology Train
Let's discuss technology now! Pick a platform that complements your
style. BigCommerce, WooCommerce, or Shopify? They possess the moves to get
your store moving. Simple customization, adaptable designs, and seamless
connections are desirable qualities. Keep in mind that your website has to
be as sleek as a disco ball!</span >
3. A User-friendly Design
The phrase "first impressions are everything" applies to design. So let's
create a website that is jaw-dropping. Think eye-catching graphics, vivid
colours, and simple navigation. Because, let's face it, everyone these
days has their eyes fixed to their smartphones, making it user-friendly
and responsive to mobile devices.</span >
4. Product Listings
All right, it's time to give your stuff some flair! Describe your
products in a way that makes buyers say, "I need this in my life!" Be as
humorous, emphasising the advantages, and detailed as a Michelin-starred
restaurant's food reviewer. Oh, and don't overlook the mouthwatering
product images. Display your products from all sides and watch the sales
come in!</span >
5. Secure Payment Gateways
Provide your consumers with a variety of safe payment alternatives to
increase convenience and confidence. Include well-known payment processors
like PayPal, Stripe, or Amazon Pay. To protect consumer data during
transactions, make sure your website has an SSL certificate.</span >
6. Robust Marketing Strategy
Make use of a variety of digital marketing strategies to increase
visitors to your online business. Search engine optimization (SEO), social
media marketing, email marketing, influencer partnerships, content
marketing, and paid advertising (such as Google Ads and Facebook Ads) are
a few examples of successful tactics.</span >
7. Rock the SEO Rhythm
Use SEO recommended practices to increase the visibility of your website
in search engine results. To rank higher organically, conduct keyword
research and optimise your product listings, meta tags, URLs, and
content.</span >
8. Customer Love
It's time to love your consumers! Be their best friend when shopping.
Quickly respond to their questions. Surprise them with personalised
advice. And hey, a brief word of gratitude never hurts. In order to
develop social evidence and generate credibility, promote client
endorsements and testimonials. Use live chat or chatbot features to offer
immediate customer help. Participate actively in relevant online groups
and forums and interact with clients on social media.Your strongest
supporters and repeat consumers are happy clients!</span >
9. Monitor and Analyze performance
Utilise technologies like Google Analytics to continuously monitor and
assess the success of your online store. Keep track of important
statistics like traffic, conversion rates, average order value, client
acquisition cost, and lifetime worth of a customer. Make data-driven
decisions by using these insights to pinpoint areas that need to be
improved.</span >
10. Keep Up with Trends 
Last but not least, keep up with the most recent trends! The world of
e-commerce moves quickly. Take advantage of emerging technology, social
media fads, and client preferences. Embrace the emerging technologies such
as Artificial Intelligence and Machine Learning to automate processes and
enhance customer experience.</span >
Congratulations, you are an e-commerce dynamo! You now know the quick
ways to start a prosperous online company in 2023. It's time to step into
the spotlight and let the world know about your shop. Remember to accept
technology, stay true to your passion, and move in sync with what your
consumers want. You can rule the world of internet shopping!</span >