Heading Sub Title
Table of content
Introduction

FMCG

Types of FMCG

A competitive Market

Why is FMCG a booming market

Some highlights of FMCG

Distributed business model

Best 5 FMCG companies in Myanmar
Heading Sub Title
Introduction
Fast Moving Consumer Goods (FMCG) are goods that sell out quickly and at a lower cost. Consumer Packaged Goods is another name for FMCG. Due to the high consumer demand FMCG usually has a very short shelf life. This short shelf life could also be due to the fact that some of the products are perishable. Things like soft drinks and confections have a high consumer demand whereas products like meat, baked goods and dairy are perishable products. These goods are purchased very often, rapidly consumed, have low prices and are sold in huge quantities. Once off the shelf, they tend to have a high turnover.
The Consumer Goods are divided into three categories which are durable goods, non durable goods and services. The durable products have a shelf life of at least three years. The non durable products tend to have a much shorter shelf life, less than a year. Fast Moving Consumer Goods make up for the biggest segment of the consumer goods. This falls into the non durable category as they have a short shelf life and are consumed immediately.
Almost everyone in the world uses FMCG products every single day. These purchases are small scale purchases. We make these purchases at the grocery store, supermarket, produce market and warehouse outlets. These products include fruits and vegetables, toilet paper, soda, any alcoholic beverage, milk etc. This also includes any over the counter drug like crocin.
FMCG's account for more than half the consumer spendings. But these spendings are usually very low cost. The consumers would probably be more excited and willing to display their Louis Vuitton Bag or their luxury car, rather than the coke bottle or crocin that they just purchased for less than $5.
If you are looking to purchase a wide variety of products delivered at your doorstep, then we know just the right choice for you. Log on to MGH ( Myanmar Golden Heart) and get the best quality products at affordable prices. We here at MGH believe in a reliable distribution and trustworthy imports. We have partners globally and deliver nothing but the best.
Heading Sub Title
Types of FMCG
You must already know this by now but a quick recap: FMCG are Fast Moving Consumer Goods, non durable with a short lifespan. Also, rapidly consumed. There are several categories of FMCG which we have mentioned below.
Prepared meals: This includes ready to eat meals like frozen food.

Beverages: Any kinds of beverages like a bottle of water, juice, cokes, energy drinks etc.

Processed Foods: Includes boxed items like cereals or cheese products or maggi/boxed pasta etc.

Fresh, Frozen and Dry goods: Fresh food includes vegetables, fruits. Frozen foods include frozen peas or other frozen veggies. Dry goods include dry fruits or nuts like raisins or other nuts.

Baked goods: These include baked foods like croissants, bagels, bread, cookies.

Cleaning products: Oven cleaners, window cleaners, glass cleaners and baking soda.

Office supplies: The office supply consists of pens, markers and pencils etc

Cosmetic and toiletries: Makeup products like concealer and foundation, toothpastes, shampoos or any other hair care product, soaps etc.
Heading Sub Title
A Competitive Market
Due to the FMCG market having a very high turnover rate, the market is massive and the competition very tough. Few of the world's largest companies like Unilever, Coca-Cola, Nestle, Tyson Foods, Procter & Gamble compete in this market. These companies focus on marketing their products more in order to entice and attract more customers.
The packaging of the product is a very important aspect in the production process. The logistics and distribution systems usually need a secondary or tertiary packaging to maximize the efficiency. The primary package or the unit pack is crucial for production protection and the shelf life. It also provides sales incentives and information to consumers.
Because FMCG are sold in large quantities, they are a trustworthy source of revenue. Along with this, the high magnitude of sales offsets the low profit margins on the individual sales. FMCG stocks as investment usually assure low growth but are very safe as they have predictable margins, stable returns and regular dividends.
Heading Sub Title
Why is FMCG a booming market?
Fast Moving Consumer Goods is the biggest combination of consumer goods with different good categories. These categories include personal care, health, home, food and beverages etc. It also includes the marketing, production and distribution. From this, the personal sector is going to show substantial growth. This is due to the rise in the disposable income of the consumers. This rise enables them to spend a sizable amount of money on luxury care products. According to a new report, the global FMCG market was valued at $ 10020.0 billion in the year 2017. It is projected to reach $15361.8 billion dollars by the year 2025. This is registering a CAGR of 5.4% from the year 2018 to 2025.
The personal care sector is expected to grow faster compared with the other FMCG types. It will witness a CAGR of 6.0%. In the FMCG sector, the food and beverage sector is driven by factors. This is due to the rise in disposable income, an increase in the population and the cross culture interaction. Also, along with this the trend of eating healthy has been the top most impactful factor which affected the growth of the Food and drink market. The changing lifestyles, growing awareness, easier access has all led to the growth of the FMCG sector. It is one of the most stable industries because it consists of non durable products sold rapidly.
Heading Sub Title
Some highlights of FMCG
These products have an inelastic demand. This means that despite the changes in factors of demand, the demand for the products is hardly affected. The goods are divided into categories. This is based on their shelf life. This includes processed goods, prepared goods, beverages, cleaning products, medicines that don't require prescriptions, office supplies ( stationery items). Packaging of the products play a huge role not only in helping to identify the products but also provides an efficacy to the perishable goods that fall in this segment.
There has been a recent shift in the consumer perspective. The consumers now purchase and support local brands and businesses. This has increased the importance and brought the local contribution of these businesses in the FMCG industry in the view. The local consumption lowers the cost in marketing, packaging and transporting the goods. Along with this, it also makes it convenient for the customer to get their products. The FMCG products make up more than half of the spendings of the consumers in the segment. FMCG is also the biggest employing industry, usually providing jobs in the rural and urban areas.
If you would like to get more information on this topic from the best in the market, simply log on to Myanmar Golden Heart.
Heading Sub Title
Distributed Business Model
A business model also known as profit models is a formal plan of earning profit on the income of your company. The business models showcase the products and services that the companies offer to the customers and the way the company offers them. This is done along with considering cost structures. Also the way in which the company brings in more money than they spend. The creation of a distributed business model for a business company is crucial to ensure that the huge range of costs in the distribution services repeatedly come in below sales revenue.
Heading Sub Title
FMCG in Myanmar
Many FMCG companies are trying to enter and compete with the fmcg companies in the Myanmar market. However, without the right strategies starting an FMCG distribution company in Myanmar has time and again proven to be a hard to reach success. From 1962 to 2010, Myanmar was closed off to the rest of the world to a very large extent. Myanmar is a very unique country. There are more than 52 million people who are eager to get their hands on the new FMCG products introduced in the market.
The total economic growth of Myanmar is said to be accelerated up to eight to nine percent year on year over the span of 5 years. So, starting an FMCG company in Myanmar would be very profitable.The opportunity might be enormous but the road to success for fmcg company in Myanmar has a lot of obstacles. Let's start with one of the most successful FMCG companies in Myanmar, which has been in business from the last 25: Myanmar Golden Heart.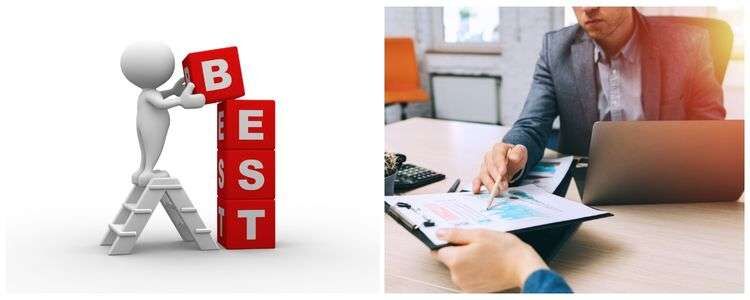 Heading Sub Title
Best 5 FMCG Companies in Myanmar
Following are the 5 best FMCG companies in Myanmar:
Heading Sub Title
Myanmar Golden Heart
MGH has been in business for 25 years! MGH or Myanmar Golden Heart is one of the best out of the many distribution companies in Myanmar with a very simple goal. Their goal is to provide you with the high quality products, all at the best prices to all the available channels. This results in the total coverage of all of Myanmar. At MGH they firmly believe in connecting the world with the most trustworthy import and the most reliable distribution. MGH stands on the foundation of performance, teamwork and trust. They have partners from all over the world. MGH distributes their products to the farthest corners of Myanmar which includes food, non-durable goods, textiles, lubricants and hardware.
They have three channels of trade. They are mobile vans, modern trade and also online shopping. For availing any of their services you can simply log on to their website Myanmar Golden Heart and browse through all of the reliable services they offer. They deliver to all of Myanmar so all you need to do is place an order and enjoy the convenience of a fast and easy delivery.
Heading Sub Title
Pahtama Group
Pahtama Group is one of the FMCG companies in Myanmar. Their vision is to be the number 1 out of the many distribution companies in Myanmar. They want to make quality products available within reach of each and every household in Myanmar. Their business partners include P&G, Abbott, Orion, Kelloggs, Fonterra, Nestle (professional) and many more.
Their core values include value creation, integrity, a passion for winning, commitment and people development. Pahtama Group and Co was established in 1997. They are one of the fastest growing distribution companies in the FMCG sector in Myanmar. Their distributed business model includes delivering quality products nationwide. Their solutions include distribution, importation, marketing, sales and warehousing.
DKSH is one of the FMCG distribution companies in Myanmar. They are the leading Market Expansion Services provider in Myanmar. These services are for the companies who want to grow their business in Myanmar. They help the companies looking for reliable outsourcing partners to grow their business in either new or existing markets. In order to do this, they offer a comprehensive package of services. These services include organization and running the entire value chain for the goods.
This is from sourcing, research and analysis, marketing, sales, distribution and logistics till the after sales. They have been operating in Myanmar since 1996.
Heading Sub Title
Loi Hein Company
Loi Hein Company Ltd is an organization who is engaged in marketing, manufacturing, selling and distributing consumer goods in Myanmar. It is also an FMCG company in Myanmar. This company was started in 1992. Since then, the company has successfully developed international partner's brand as well as its own brands into category leaders. According to the Chairman, their advantage is being local. Because they are local, they have an in-depth knowledge of markets, consumer and trade. He says that they understand that the trends and forces shape their future. Due to being privately owned, it has given them the freedom of focusing on the achievement of the long term goals without any distractions.
Started in the year 1995, Vivo Group is an FMCG company in Myanmar. It has been in the business for a long time, around 25 years. It was incorporated as ever rich and specialized in manufacturing vermicelli, noodles and canned foods. Their vision is to become the leading distribution company in Myanmar by providing the special solutions to the global suppliers looking to commercialize their brands. Their mission is to closely incorporate closely with their global suppliers along with principles to enrich the experience of the consumers in Myanmar. They ensure that their partners and customers' needs are delivered.
Read more: Fastest growing (FMCG) fast moving consumer goods companies.